Best 7 Application to Create Online Form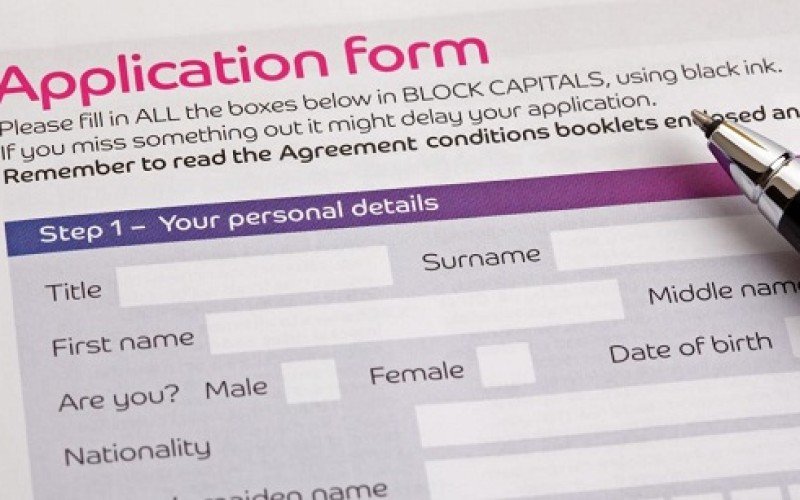 Best 7 Application to Create Online Form
Create Online Form:
Here are the best 7 websites where user create online form. it is best way to creating online form. and too much easy.One of the most direct ways of interacting with the users of the site is definitely represented by the form, ie the modules to be included in a separate page with fields to be filled with various types, to ask for or give information. Also in this online form for applications we come to the rescue, offering simple solutions, free and fast.Here are some of the main services.
The Websites Are:-
1. Wufoo
2.EmailMeForm
3. JotForm
4. FormSite
5. 123ContactForm
6. PandaForm
7. Google Drive
Wufoo:-
Wufoo  is probably the best service of our review. Allows you to leave so fast with its own form and integrate it on the fly in your website. You register, you choose a name and immediately after the insertion process of new fields is very fast. this is first best way to create online form.
It is enough to drag individual fields from the side menu to the space station. After that, you can modify them to click on, and automatically the left menu, renamed  Field Settings , allowing several options such as the ability to give names to tags, add descriptions, or determine whether a field is mandatory or not.
The options to be able to target their users on the form are many. In addition to the provision of a link, it will have the code you can include in your site, to make sure that the compilation can be done directly from there.
In the free version of the site can be created only three forms, in the many other pay this limit goes to disappear by the third, increasing even users that you can enable, the space available and the number of compilation as possible.
EmailMeForm
Even EmailMeForm  offers a simple approach for the realization of your forms. After registering, you can go on the button + Add Form to begin with.this is Second best way to create online form.
A good starting point consists of the template . Here we will highlight a set of predefined templates that probably will move closer to our needs. Each template can then be edited.
Within this space, Edit , reachable on the appropriate button below the title of your form, we left on the different elements that can be inserted. To do this just click on it, and then eventually go back to the entry you want to edit.
On the page that contains your forms you can then click Code , and then find the sharing options, which are many and range from link to an HTML page that opens in pop-ups, or even to enter the code directly in the form on its website.
It should be noted, however, that the latter option is included but only for the paid plans (Create online form) , which in addition to this form include unlimited (otherwise limited to five) and a progressively greater number of compilations and space.
JotForm
With JotForm  we are in the area of creation of a form even just open the site, and, theoretically, you can also use the service without registering , but leaving an email where you can receive the answers on the form you just created. this is third best way to create online form.
Better still register, since this way you can keep your account in all its forms, unlimited even in the free version.
The creation of a new form is achieved by adding items from the left column, click on it to see them appear in the space with the preview, or dragging them where you want. In addition to the classic instruments there are many others, as well as forms to receive payments via PayPal or other platforms.
Each element then has a menu where you can set up other parameters, such as whether a field should be mandatory or not, or a limit for entering characters in the texts.
FormSite
FormSite  is a service that provides a simple graphical interface and many templates to start, also available on preview. this is Forth best way to create online form.
In the space of change we all commands that can be dragged within your page, while the upper menu offers more options related to the configuration options of the form as a whole.
A function is interesting that expects to be able to set a start time and an ending for the life of its form, or a maximum number of results received after which the form closes. Each of these options include a personalized message that users see.
123ContactForm
123ContactForm  is a service from the graphics quite eye-catching, but also its functionality would not be outdone. this is fifth best way to create online form.
After registering, you will enter into a control panel from which you can opt for the creation of a new form ( Create New Form ), or the management of those already made ??( My Forms ).
Going on Create New Form you can begin deciding between six categories, which are actually a lot more because there is also a section Others with many other proposals. Among those based there as the classic form for contacts, event registration, surveys or commercial orders, as well as clearly in a completely empty.
The actual creation follows the classic pattern of the side menu with the objects to be inserted by dragging. Clicking above then proceed with further changes
PandaForm
PandaForm  does not differ much from the other services, if not for the fact that in the space of creating the form on menu for adding elements is positioned on the right. this is Sixth best way to create online form.
The mechanism is always that of the drag, the elements are many and some are not even closely related to the compilation, such as the ability to insert a picture or a free text.
Higher up, the ability to change parameters in the most general through the button Settings , such as the title and the message that appears after each compile. Even in this service there are predefined templates to choose from.
PandaForm can be used in a free , but limited to 15 forms, fields 100 and a follower. In those paid such characteristics increase up to be unlimited in expensive version of "Big Group".
Google Drive (Docs)
Even Google has a service to create form, although a bit 'hidden and not completely independent, because it is located within the professional suite Google Drive (formerly Google Docs). this is Seventh best way to create online form.
It starts by clicking on the  Create  and choosing the form . The process of creation is a bit 'different from those seen so far. The various fields are selected by going to the Add Item + , the list is not very rich but includes all the main types.
After finishing you can first save the form (it will go in our documents within Google Drive), and then decide to share it , email it or insert it into your site, all using the menu at the top right.
The results are saved in a spreadsheet. From within this application you can take any of the sheets created and turn it into a form.
The following two tabs change content below.
Hey, thanks for reading my reflection. This is Deep...Founder of Techfameplus.com. I am a Web Designer & Developer... My Personal Interest areas are Playing games,Internet.... My Skills are Photoshop, HTML, CSS, HTML5, CSS3, Website Design, Template Creation...Connect back him regarding on
Facebook
, Add him on
Google+
and Follow him on
Twitter.
Latest posts by Deepak Sudera (see all)