Kobo tablets with a special reading mode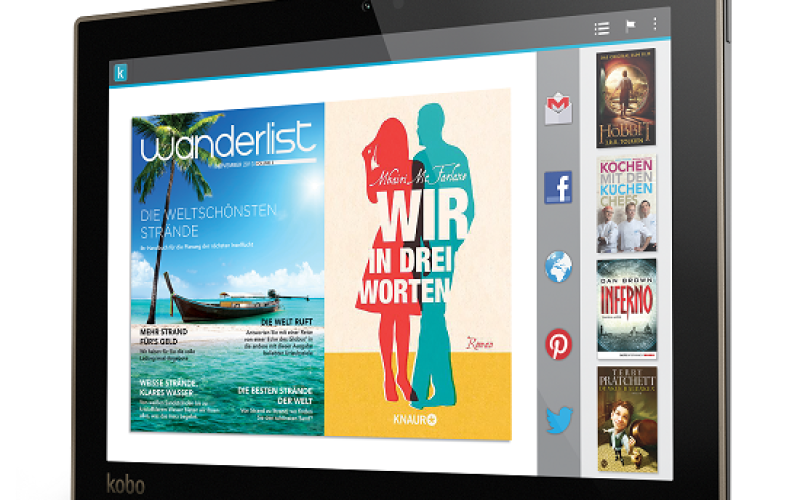 Kobo tablets with a special reading mode
Kobo tablets, a provider of eBooks and matching readers, has now introduced three new Android tablets: Kobo 10HD Arc, Arc and Arc 7HD 7. The top model is to achieve a battery life of several days in a special reading mode. The operating system is Android 4.2.2 for all Tablets. 10HD Arc The Kobo comes with Tegra 4 (1.8 GHz CPU clock), 2 GB RAM and a resolution of 2,540 x 1,600 pixels for the 10-inch display. Wi-Fi and Bluetooth, the tablet keeps contact with the outside world. The camera dissolves only a meager 1.3 megapixels, but the specialty of the tablet should be a separate read-only mode. In which the software adjusts the brightness and contrast settings and put the entire system into a kind of twilight, in the modern technology of course but still can adjust smoothly turning a book page. Such braked can work up to 10 days with only one battery charge, according to the Kobo tablets. In normal operation, it still enough for 9.5 hours. Kobo Arc The 10HD is from 16 October commercially available and cost € 380 with 16 GB of memory. 200 euro is a bit cheaper with the Kobo Arc 7HD.There are also only a 7-inch display, which dissolves with 1,920 x 1,200 pixels, the Tegra 3 platform with 1.7 GHz processor speed, 1 GB of RAM and 16 GB of flash. For 32 GB of storage space required Kobo then 250 euro. Kobo The Arc 7 are also available without the HD addition, it costs 150 euros and brings a 1.2-GHz CPU Mediatek, 1 GB RAM, 8 GB of flash memory and a resolution 1024 x 600 pixels. 
The following two tabs change content below.
Hey, thanks for reading my reflection. This is Deep...Founder of Techfameplus.com. I am a Web Designer & Developer... My Personal Interest areas are Playing games,Internet.... My Skills are Photoshop, HTML, CSS, HTML5, CSS3, Website Design, Template Creation...Connect back him regarding on
Facebook
, Add him on
Google+
and Follow him on
Twitter.
Latest posts by Deepak Sudera (see all)